Users who require higher security standards usually set their firmware password on Macbooks. Firmware password means you must enter a password before starting the normal macOS boot sequence. These low-level passwords are completely secure, but this high-level security means forgetting the firmware passwords can cause serious problems. If you or someone else has forgotten your Mac firmware password, don't worry. You can recover or bypass your password using one of the following methods. All were tested on common Macbook machines. With the firmware password set, no one will be able to access your Mac's data by using an external hard drive.
Please note that a Mac firmware password is not the same as an administrator password or typical computer password used to login to a Mac. The firmware password appears immediately upon boot. It typically looks like a padlock or a gray locked icon, looking like this: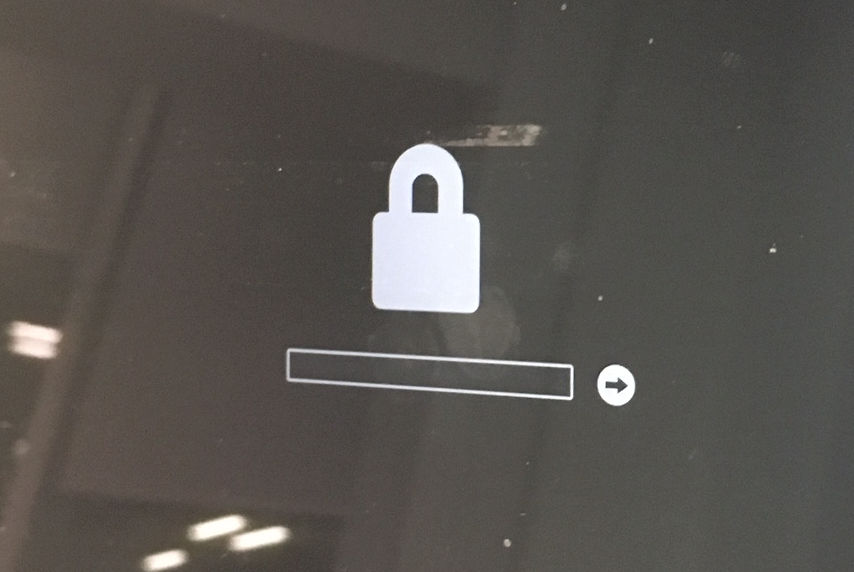 Try to Reset or Disable with Firmware Password Utility
Usually if you want to set the mac firmware password you need to use firmware password utility. So if you want to erase, change or disable the firmware password you need to simply use this official Apple utility again. However the main drawback of this method it requires original firmware password to work. So if you still can't remember it you should move to another method.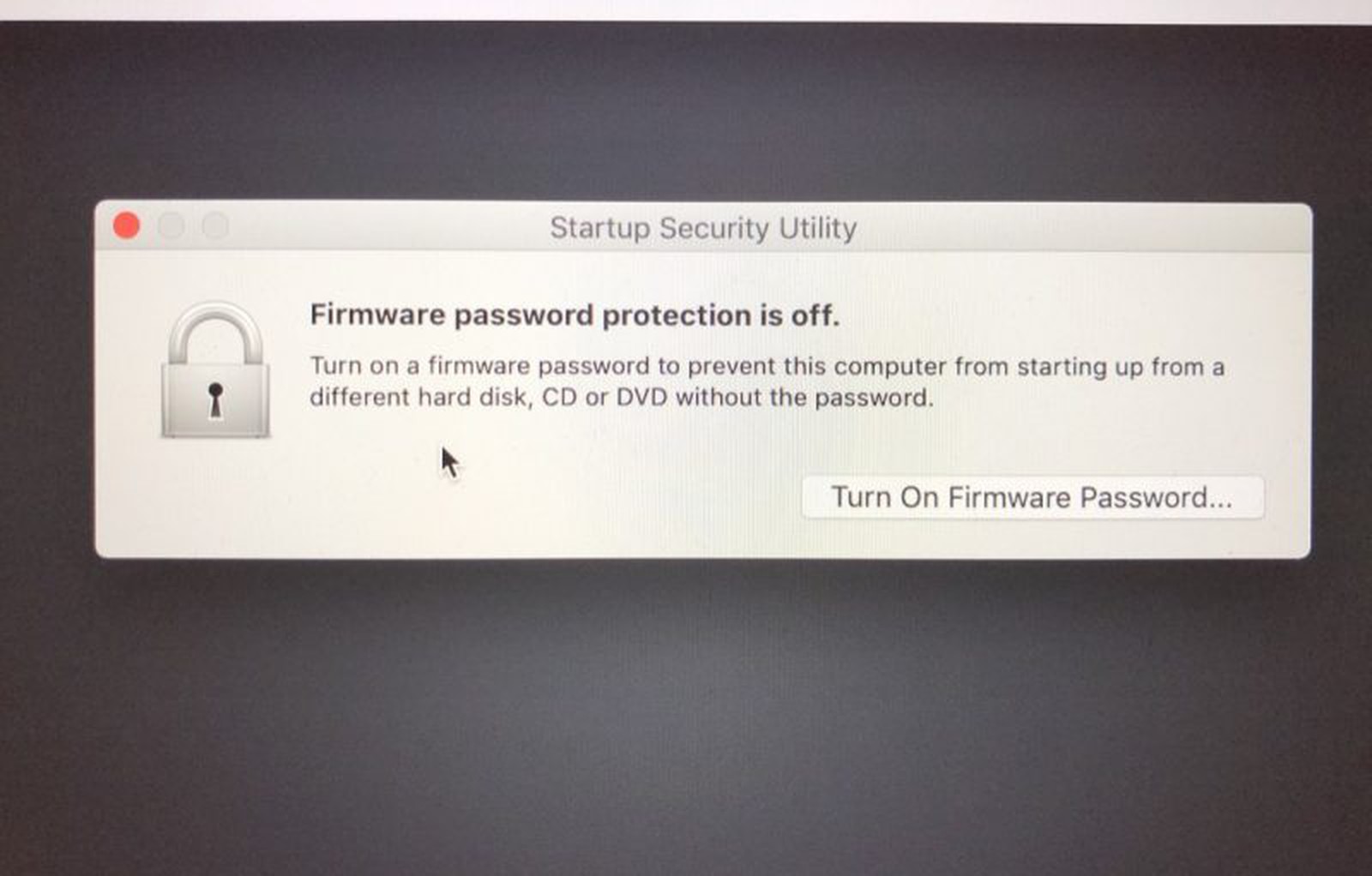 Reboot the Mac and hold down Command+R keys in order to enter recovery mode.
At the Utilities screen, click on the Utilities menu bar item and pick "Firmware Password Utility".
Change Firmware Password option to OFF.
Reboot your macbook.
If successful your firmware password will be no longer required when you boot your mac next time.
Reset Mac firmware password with RAM tricks
If you have contacted Apple support or Apple Authorized Support person, but still can't reset the firmware password or you can't get recovery the firmware password, then you can try to bypass it with RAM trick. This process works by physically removing the memory from your mac.
Shutdown your machine.
Remove battery from your mac.
Remove the three Philips head screws (located at L-bracket).
Now, remove the L-bracket.
Slide one of the levers to the left. This will release the RAM.
Wiggle the RAM card out and put it aside. You will have to put it back later, don't touch the gold bar, otherwise, it can be broken.
Insert the L-bracket and the battery
Boot up the computer while pressing Command+Option+P+R. It will reset the NVRAM.
Wait for the startup chime to sound 3 times.
Now, release the keys and again shut down your macbook.
Finally, boot up the mac again. You should be able to bypass your firmware password.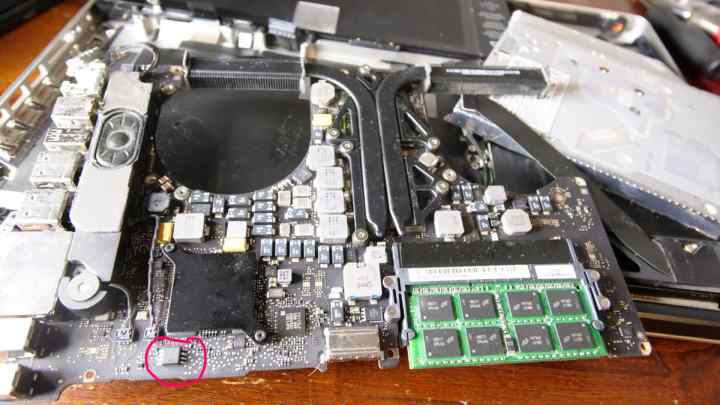 Main drawback of this method is it only works with older Intel based Mac machines without the
T2 security chip
. The Apple T2 Security Chip is Apple's second-generation, custom silicon for Mac. The T2 chip delivers capabilities to your Mac, such as encrypted storage and secure boot capabilities, enhanced image signal processing, and security for Touch ID data. Learn more about hardware security in Apple devices.
If you have access to the locked Macbook you can check whether it using T2 chip. Otherwise you just verify by the manufacture date or model (see below).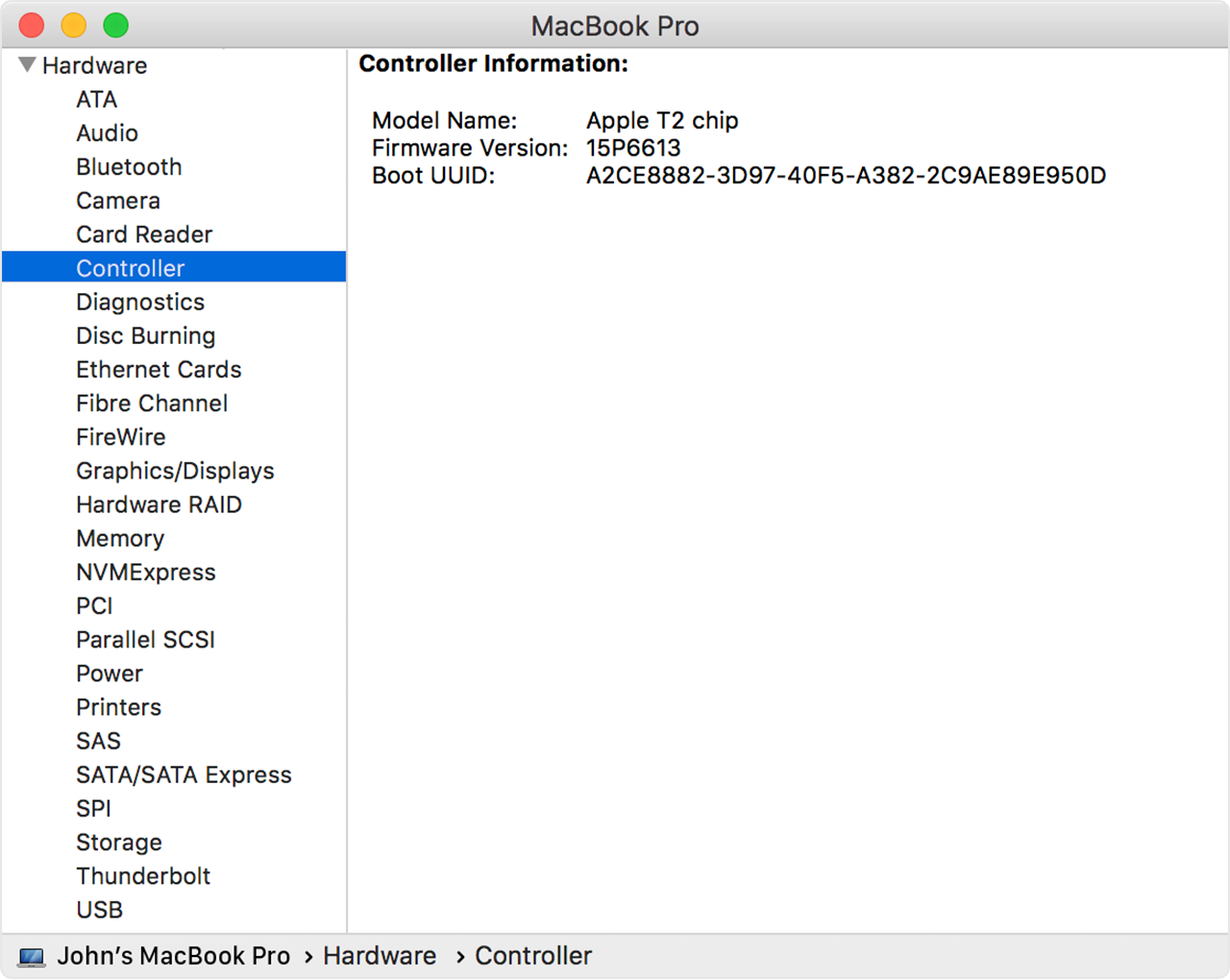 Contact Apple support
If you still cannot bypass Mac firmware password try contacting official apple channels. You can either try calling Apple Authorized Support or visit Apple store with your hardware. Apple Authorized Support can reset or remove forgotten firmware password as long as you can provide a proof of purchase (and your support period is still active).
If you don't have the proof of purchase, your support is off or they refused to bypass mac firmware password check the next step (Mac Unlocker service).
Use Mac Firmware Unlocker (remove firmware password from T2 Security Chip)
Mac Firmware Unlocker is a tool that will reset Mac firmware password for good and remove your padlock screen. Meaning your Macbook will be fully unlocked. It doesn'tmatter if you forgot the Mac firmware password, lost is or whatever. This service will get rid of it for good. What's more important it is a completely painless solution - meaning unlocking process does not require any special hardware except for another Mac to run the application.
Mac Unlocker is provides instant solution to remove forgotten Mac firmware password, SecureBoot, iCloud lock screen for all Apple Mac computers with a T2 security chip (MacBook Pro and Air, iMac, iMac Pro, Mac Pro, Mac Mini) without data loss.
Supported Mac models with Apple T2 Security Chip:
iMac (Retina 5K, 27-inch, 2020)
iMac Pro
Mac Pro (2019)
Mac Pro (Rack, 2019)
MacBook Pro (13-inch, 2020, Two Thunderbolt 3 ports)
MacBook Pro (13-inch, 2020, Four Thunderbolt 3 ports)
MacBook Pro (16-inch, 2019)
MacBook Pro (13-inch, 2019, Two Thunderbolt 3 ports)
MacBook Pro (15-inch, 2019)
MacBook Pro (13-inch, 2019, Four Thunderbolt 3 ports)
MacBook Pro (15-inch, 2018)
MacBook Pro (13-inch, 2018, Four Thunderbolt 3 ports)
MacBook Air (Retina, 13-inch, 2020)
MacBook Air (Retina, 13-inch, 2019)
MacBook Air (Retina, 13-inch, 2018)
Mac mini (2018)
General requirements:
target computer (one you want to unlock): Mac ie. MacBook Pro, MacBook Air, iMac etc. (T2 chip) with firmware password enabled (EFI firmware password)
host computer (required for running unlocker): workable Mac computer (with Intel CPU) which will run Mac Unlocker
cable (for connecting target and host): USB type C - USB type C which will connect both Apple devices, standard Mac USB-C power cable will work just fine
You can try Mac Firmware Unlocker for free, it will report to you whether your locked Mac is unlockable - free of charge. You can also check video showing how fast it can unlock Macbook firmware password.

Conclusion
If a firmware password on Mac is set one can get access to this computer only if knows the correct password. Firmware password provides additional security, if you forget this password you can be completely stuck at the macbook padlock screen. In this article we have presented few ways to bypass the firmware password of your Mac. If you have a Mac with T2 chip your best bet is to use Mac Firmware Unlocker service to bypass the macbook padlock screen.