It seems you've lost your computer password and landed on this page. You desperately need to gain access to all of your documents? Given that most PC computers in the world use Windows operating systems, we're assuming you've got a Microsoft-based computer. Unfortunately Microsoft won't help you if you have lost your password, they can't really verify everyone and for security purposes they don't provide such services.
Microsoft recommends that you set a password recovery hint when setting up your computer and creating your password. Password hints help you when you forget your passwords. It also recommends that you create a password reset disk as soon as you first start using the computer.
In this article we will show you various techniques so you can solve your lost Windows password problem. Presented techniques here should work with all modern Windows systems like XP, Vista, 7, 8 and Windows 10.
Accessing the computer as "administrator"
In Windows, there is a hidden account called Administrator. In most cases, this account does not have a password set, which means you can use this account to start the computer, open the control panel to delete or change any user's password, and solve your problem.
Simply:
Start the computer and immediately press the F8 key repeatedly until the computer displays the boot menu.
Using the arrow keys, select Safe Mode, and then press Enter.
On the main screen, click Admin. If you don't have a splash screen, type Administrator and leave the password field blank.
Click the start menu in the lower left corner, go to the control panel
Under the user account you can easily change the password of any user.
Whether this method will work depends on your operating system version.
Using password utilities
There are several computer tools you can use to log in to your computer if you forget your password. A tool is a computer program that is usually concerned with managing system resources for a specific task.
They do not consume much memory because they are much smaller than regular programs. Fortunately, there are many great tools that can bypass or replace lost passwords in Windows.
Kon-Boot - bypass Windows password this is my favorite tool for Windows password bypass. It is tiny, works super fast (in matter of seconds really) and can bypass Windows (XP, Vista, 7, 8, 10) and Mac passwords. It doesn't require any previous knowledge regarding the password you want to bypass. Additionally bypassed passwords remain unchanged!
Offline NT Password and Registry Editor Offline NT Password and Registry Editor is a great tool that users can use to overwrite Windows SAM files. This is jargon, but your computer's SAM file contains the password. You cannot see your old passwords, but you can access unencrypted files.
Emergency Boot Disk - EBCD (Emergency Boot Disk) is a powerful toolkit designed to recover and recover data from unbootable computers. There are some useful features like being able to change your password without knowing it first. You can also use EBCD if you lose your password.
Password cracking tools
You can also try third-party passwords at any time. Although they are related to hacking their developers are building these tools to support their peers and test the effectiveness of existing security practices. This means that security scans are running optimally and can only be used if vulnerabilities have been identified. Presented tools should work just fine with Windows 7 and Windows 8, XP and Vista.
RainbowCrack is a computer program which generates rainbow tables to be used in password cracking. RainbowCrack differs from "conventional" brute force crackers in that it uses large pre-computed tables called rainbow tables to reduce the length of time needed to crack a password drastically.RainbowCrack was developed by Zhu Shuanglei, and implements an improved time–memory tradeoff cryptanalysis attack which originated in Philippe Oechslin's Ophcrack
Ophcrack is a free open-source (GPL licensed) program that cracks Windows log-in passwords by using LM hashes through rainbow tables. The program includes the ability to import the hashes from a variety of formats, including dumping directly from the SAM files of Windows. On most computers, ophcrack can crack most passwords within a few minutes.
John the Ripper - this tool is another well-known free open source password cracking tool that is primarily aimed at Linux, Unix and Mac OS X. But a Windows version is also available. This tool can detect weak passwords. A pro version of the tool is also available, which offers better features.
Cain & Abel - this tool allows easy recovery of various kind of passwords by sniffing the network, cracking encrypted passwords, using Dictionary, Brute-Force and Cryptanalysis attacks, recording VIP conversations, decoding scrambled passwords, recovering wireless network keys, revealing password boxes, uncovering cached passwords
Brutus - is one of the most popular remote online password cracking tools. It claims to be the fastest and most flexible password cracking tool. It is free and is only available for Windows systems. And it's been around a bit which, is a good sign - it released back in October 2000.
Distributed Free Rainbow Tables (or DistrRTgen) was a distributed computing project for making rainbow tables for password cracking. By using distributed computing, DistrRTgen can generate rainbow tables that are able to crack long passwords. DistrRtgen was used to generate LM, NTLM, MD5 and MYSQLSHA1 rainbow tables.
L0phtCrack is a password auditing and recovery application originally produced by Mudge from L0pht Heavy Industries. It is used to test password strength and sometimes to recover lost Microsoft Windows passwords, by using dictionary, brute-force, hybrid attacks, and rainbow tables.
It is worth noting that
Kon-Boot
tool is interesting alternative to the password cracking tools. Instead of cracking Kon-Boot simply virtually modifies the operating system to accept any passwords.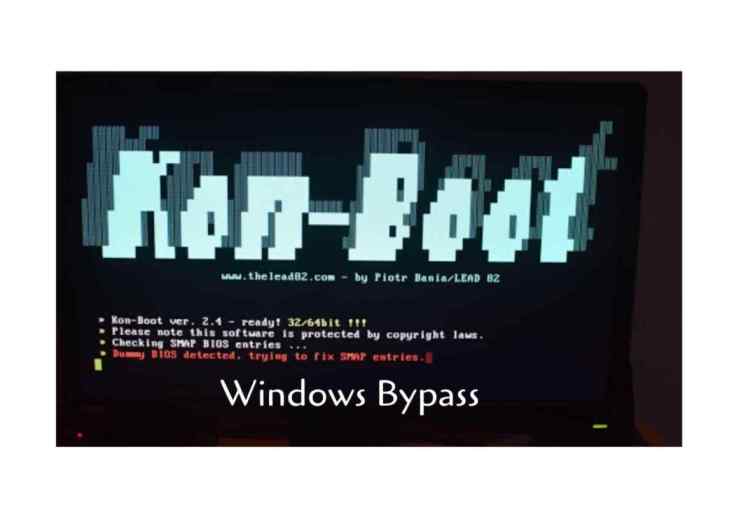 Reset Microsoft Account Password Online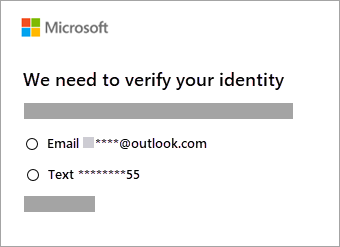 If use Microsoft account to log in into your Windows system (ie. you use e-mail address to log in to Windows) then you can try the official Microsoft website to reset your account's password. Please note Microsoft will verify your identity before it will reset your Windows password.
Clean Windows install
If none of the above methods work, then the last remaining option is to erase your hard drive and reinstall Windows. Windows 10 makes this easy by offering a reset option. To do that, click on the Power button on your login screen, select Restart, and hold down the Shift key. Go to Troubleshoot Reset this PC, and select Remove everything !Please this should be the absolute last resort. We're quite certain that at least one of the methods documented previously should work for you.
Conclusion
We have documented few ways on wow to access your PC if you forgot your Windows password. We assume at least one of the methods worked for you. Till next time friend! Keep your passwords safe!